Books
Authors
Community
MEDIA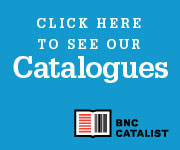 Whittlenods occur when those who engage in talk and thought about cultural flotsam and jetsam discover the flaws in their habitual thinking.
---
Thistledown Press gratefully acknowledges the financial support of the Canada Council for the Arts, the Saskatchewan Arts Board, and the Government of Canada for our publishing activities.
EILEEN KERNAGHAN inducted into the CANADIAN SCIENCE FICTION
and FANTASY HALL of FAME
Thistledown published five of Eileen Kernaghan's nine books. Eileen's first young adult fantasy, Dance of the Snow Dragon, published in 1995, was set in 18th century Bhutan and inspired by Tibetan Buddhist mythology. It was a CCBC Our Choice selection. The Snow Queen followed in 2000, and won an Aurora Award for Canadian science fiction and fantasy, and was shortlisted by the Canadian Library Association for Best Children's Book of the Year. In 2004, The Alchemist's Daughter, set in Elizabethan England, was shortlisted for the Sheila Egoff Prize for Children's Literature, the Manitoba Young Readers' Choice Award, and the 2005 Aurora. Wild Talent: a Novel of the Supernatural, set in Victorian England and fin de siècle Paris, was published in 2008, and was shortlisted for a Sunburst Award for Canadian Literature of the Fantastic. Sophie, in Shadow, 2014, was shortlisted for the Sheila A. Egoff Prize for Children's Literature (BC Book Prizes) and the Sunburst Award for Excellence in Children's Literature of the Fantastic.

Kernaghan's writing is laced with the exotic beauty and colour of her chosen geographies, cultures, and settings, and all descriptive details are conjured with a penchant for the kind of historical accuracy that aspires to capture how people actually lived in their unique environments. She is a writer who transcends storytelling.
---
---
A.B. Dillon wins Stephan G. Stephansson Award for poetry
more...
---
Kelly Shepherd wins the Robert Kroetsch City of Edmonton Book Prize
more...
---
James Trettwer is shortlisted for the 2019 High Plains Book Award in the Short Story category
more...
---
For the Changing Moon has been shortlisted for the 2019 Fred Cogswell Award for Excellence in Poetry more...
---
Paulette Dubé's book Autant was shortlisted for the 2019 Canadian Authors Association
Fred Kerner Book Award.
more...
---
| | |
| --- | --- |
| | Mika Lafond wins the 2018 Indigenous Voices Award for Most significant Work in an Alternative Format |
more...
---