Books
Authors
Community
MEDIA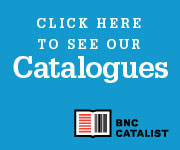 Whittlenods occur when those who engage in talk and thought about cultural flotsam and jetsam discover the flaws in their habitual thinking.
---
Thistledown Press gratefully acknowledges the financial support of the Canada Council for the Arts, the Saskatchewan Arts Board, and the Government of Canada for our publishing activities.
Rea Tarvydas'
How to Pick Up a Maid in Statue Square
short listed for the 2018 ReLit Award
more...
---
---
Glass Beads
by Dawn Dumont is nominated for the Book of the Year Award, the Fiction Award, the Indigenous Peoples' Writing Award, and the Saskatoon Book Award
The Fabric of Day
by Anne Campbell is nominated for the City of Regina Book Award and the Poetry Award.
nipê wânîn
by Mika Lafond is nominated for the Saskatoon Book Award
more...
---