Books
Authors
Community
MEDIA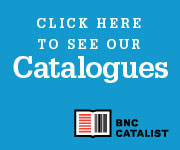 Whittlenods occur when those who engage in talk and thought about cultural flotsam and jetsam discover the flaws in their habitual thinking.
---
Thistledown Press gratefully acknowledges the financial support of the Canada Council for the Arts, the Saskatchewan Arts Board, and the Government of Canada for our publishing activities.
Paulette Dubé's novel, Autant, is shortlisted for the 2019 Canadian Authors Association
Fred Kerner Book Award.

"Referred to by CBC's The Journal as 'The major awards given annually by authors to authors,' the Canadian Authors Association Literary Awards program complements the Canadian Authors Association's ongoing tradition of writers helping writers. Judging is carried out by panels selected in strictest confidence. Past award recipients have included Carol Shields, Hugh MacLennon, W. P. Kinsella, Robertson Davies, Margaret Atwood, Michael Ondaatje, and Leonard Cohen—and many other literary stars."
https://canadianauthors.org/national/2019-fred-kerner-book-award-shortlist/
---
Congratulations to James Trettwer on winning the City of Regina Saskatchewan Book Award for his novel,
Thorn-Field
---
THISTLEDOWN SWEEPS ALBERTA POETRY AWARDS
2019 Alberta Literary Awards and City of Edmonton Book Prize Shortlists Announced
Stephan G. Stephansson Award for Poetry
A.B DILLION - MATRONALIA
ANNA MARIE SEWEEL FOR THE CHANGING MOON
KELLY SHEPHERD -INSOMNIA BIRD
2019 Robert Kroetsch City of Edmonton Book Prize
KELLY SHEPHERD -INSOMNIA BIRD
The WGA would like to send our congratulations to those whose work is on this year's Alberta Literary Awards shortlists! We look forward to celebrating your creativity and hard work, and we will do all we can to spread the word about the wonderful writing you did in 2018. Our awards celebration is not just one night; it is a full and robust season of honouring and "getting to know" these authors and their amazing work. Shortlist reading events will be held this spring in Edmonton on May 5 and in Calgary on May 15.
Our juries deliberated on more than 190 submissions to select the following 24 finalists in eight categories. Finalists represent excellence in literary work written by Alberta authors and published or created in 2018. We encourage you to check out these fantastic titles!
https://writersguild.ca/2019-alberta-literary-awards-and-city-of-edmonton-book-prize-shortlists-announced/
---
---
Thistledown Books at the 26th Annual Saskatchewan Book Awards
Thorn-Field

by James Trettwer
Winner of the City of Regina Award

Culverts Beneath the Narrow Road

by Brenda Schmidt
shortlisted for the Poetry Award
Thistledown Press (

For the Changing Moon

)
shortlisted for the Saskatoon Public Library Indigenous People's Publishing Award
more...
---



Corvus is on the

Canada Reads 2019 longlist

.

The final five books and the panellists defending them will be revealed on Jan. 31, 2019. The 2019 debates will take place March 25-28, 2019 and will be hosted by Ali Hassan.
more...
---
A.B. Dillon and Susan Alexander make the 2018 CBC Poetry Prize Longlist
more...
---
| | |
| --- | --- |
| | Mika Lafond wins the 2018 Indigenous Voices Award for Most significant Work in an Alternative Format |
more...
---
John Lent's

Cantilevered Songs

listed on CBC's Your ultimate Canadian poetry list: 68 poetry collections recommended by you.
more...
---
Jasmina Odor wins the CAA Exporting Alberta Award for You Can't Stay Here
more...
---